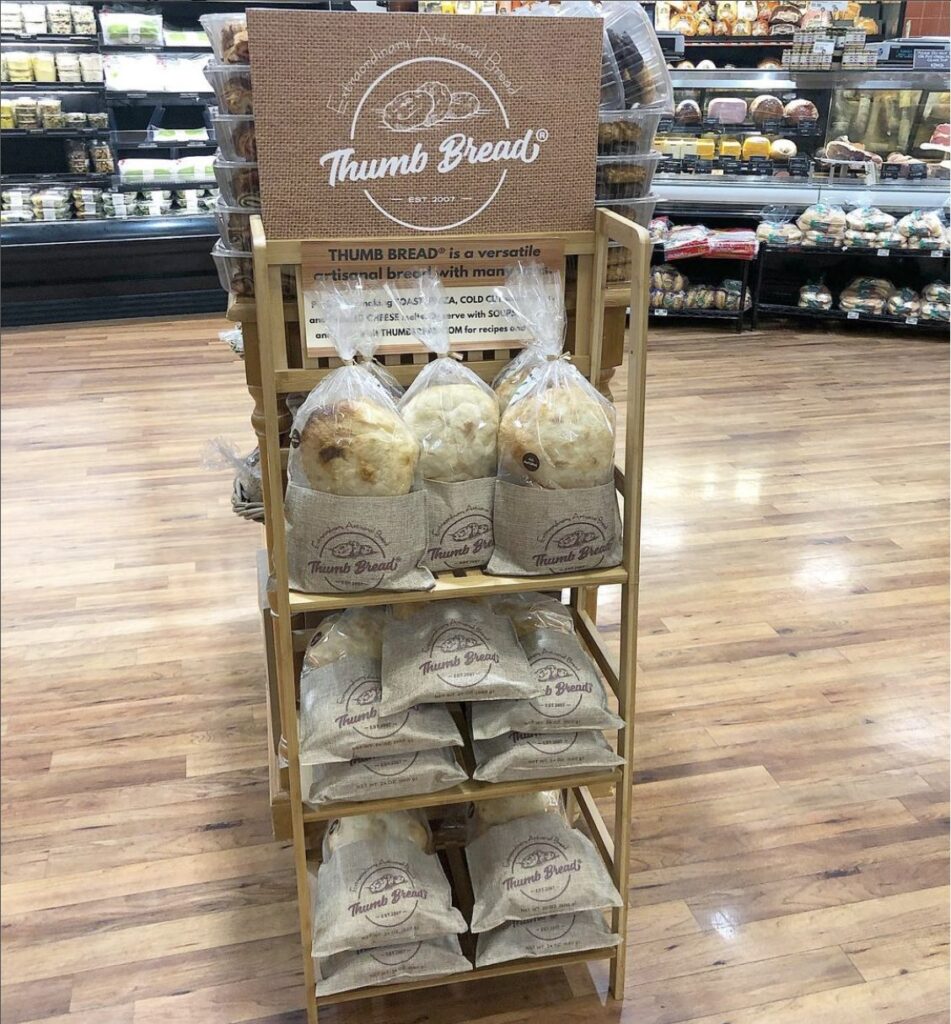 How It Began…
Fourteen years ago in 2007, Arzu had a vision for our restaurant start-up, Flatbread Grill®. She wanted us to bake our own special bread daily on-premise. The bread didn't actually exist anywhere outside of her mind. Arzu had an obsession with fresh bread since she was a little girl. She used to ask deli and bakery workers if she could squeeze the bread before ordering a sandwich to make sure it was 'fresh'. Her search for a versatile bread we could use in our restaurant turned up empty.
To make a long story short- baker after baker told Arzu her idea was crazy and that we should just serve the same type of bread all the other restaurants were serving. Despite the challenges, Arzu didn't give up on her vision. Using the skills she learned watching our mother and father bake bread growing up, Arzu decided to create the bread she saw in her head.
She called it, Thumb Bread®, an extraordinary artisanal bread made in small batches, by hand.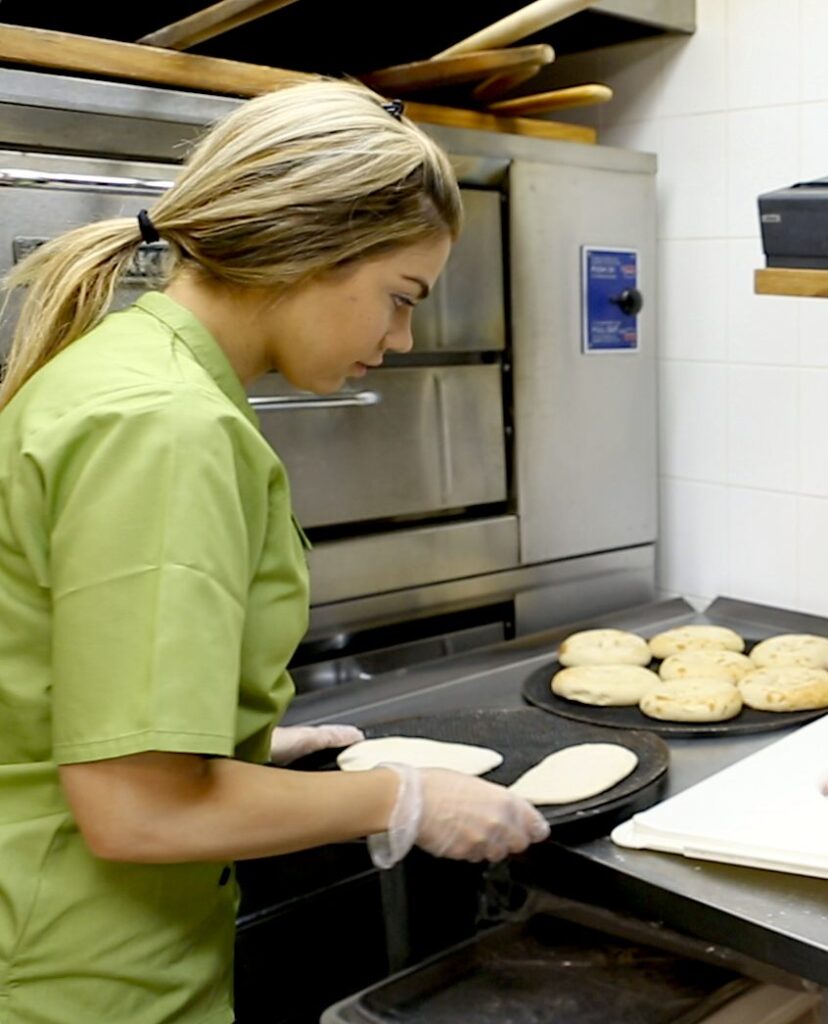 Thumb Bread Now…
Fast forward to 2021, that same bread, Thumb Bread®, has been baked a million times over for our restaurant locations. Day in and day out, we made hundreds of pieces by hand! We scaled and rounded BY HAND. We formed the dough by hand. We poured our hearts into making this bread. Not one day went by when we didn't bake. Even our Baba got in on the action, helping us after his open-heart surgery as a way to stay active. Our recipe is still proprietary and now, we sell it in a special bag Arzu designed in 2018 when we made our local retail debut.
Thumb Bread® became more popular than we could have ever dreamed of. In the earlier years, we got asked all the time about selling the bread to grocery stores and other restaurants. It was a dream that stayed in the back of our minds. In between the hectic lunch and dinner rushes, the three of us would talk about making Thumb Bread® available to everyone everywhere.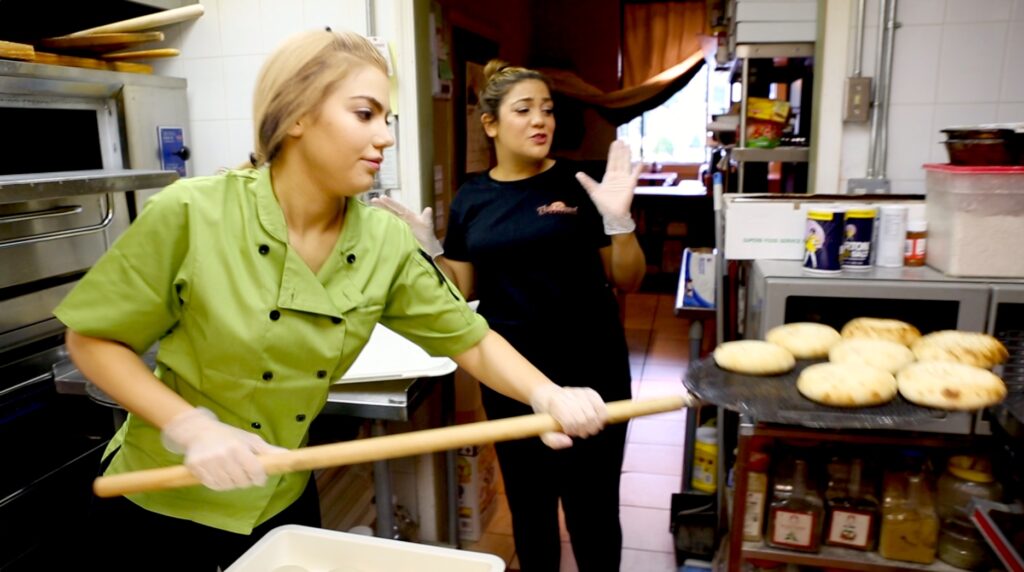 Well, that dream is finally coming true- fourteen years later! Fourteen years is a long time to dream. But the wait was worth it. We can't wait to share this special bread with you and your family. We hope it brings everyone the same joy and comfort it brought us.
As always, thanks for reading.
Fusun, Gonca, and Arzu Esendemir
P.S. You can read more about the journey to getting Thumb Bread® out in the world by visiting the website. Follow @thumbbread to keep up to date!
Trademark Notice: Thumb Bread® is a registered trademark of Flatbread Grill®. The burlap bag design is also a trademark of Flatbread Grill® and is protected by federal trademark laws.